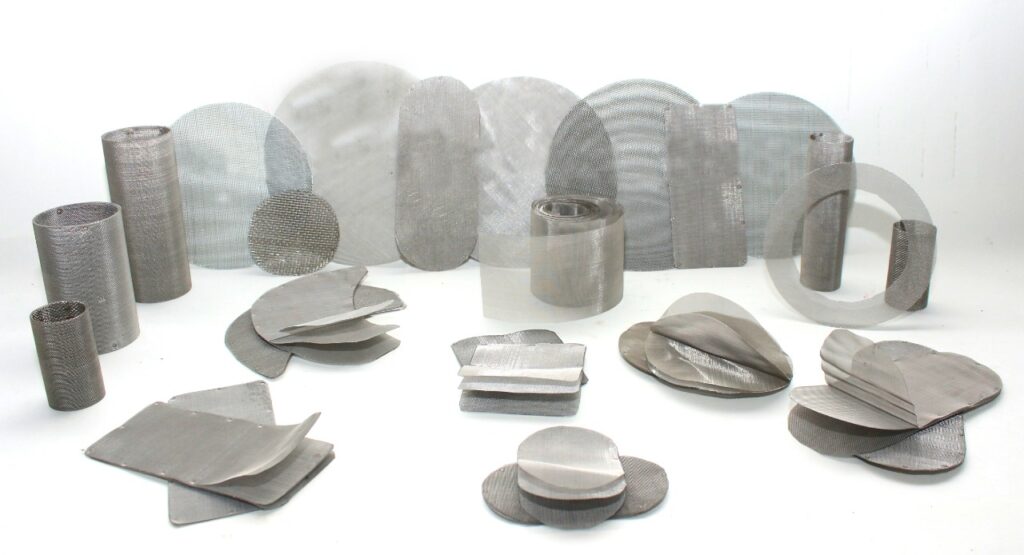 Oval , square ,  Rectangle Extruder Screens
Oval, square, and rectangle extruder screens are used in plastic and polymer extrusion.
Oval screens are ideal for limited spaces, while square screens offer versatility and easy installation.
Rectangle screens are suitable for applications with longer material flows.
These screens remove impurities and contaminants, ensuring high-quality end products.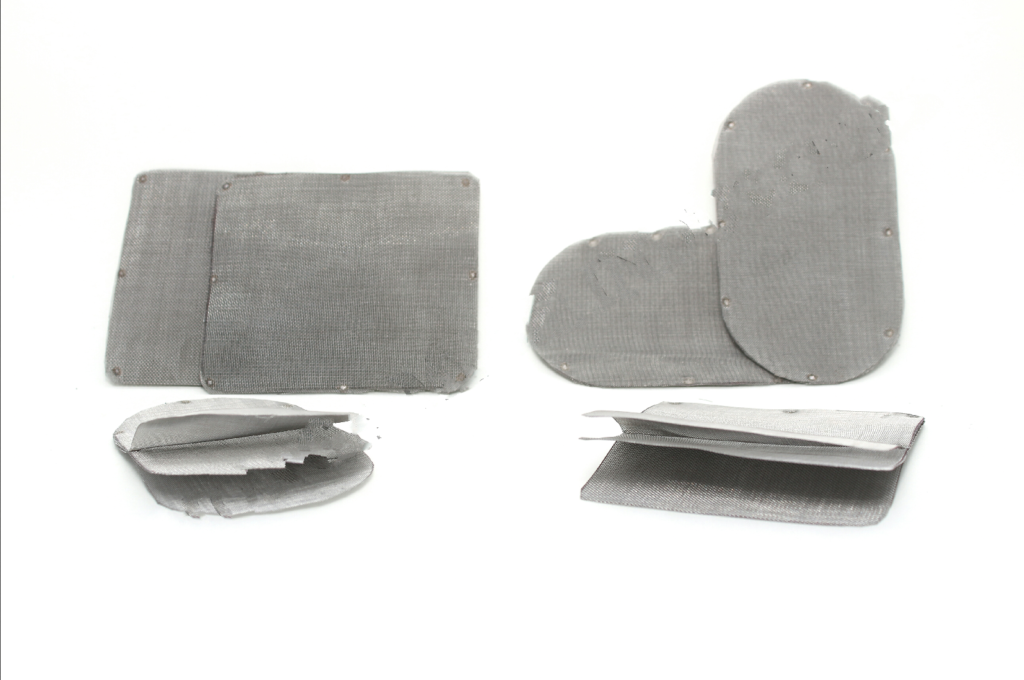 Kidney Shaped Extruder Screens
Kidney-shaped extruder screens are designed for plastic and polymer extrusion.
Their curved shape provides unique flow control benefits.
This shape helps optimize filtration efficiency.
They ensure the production of high-quality end products.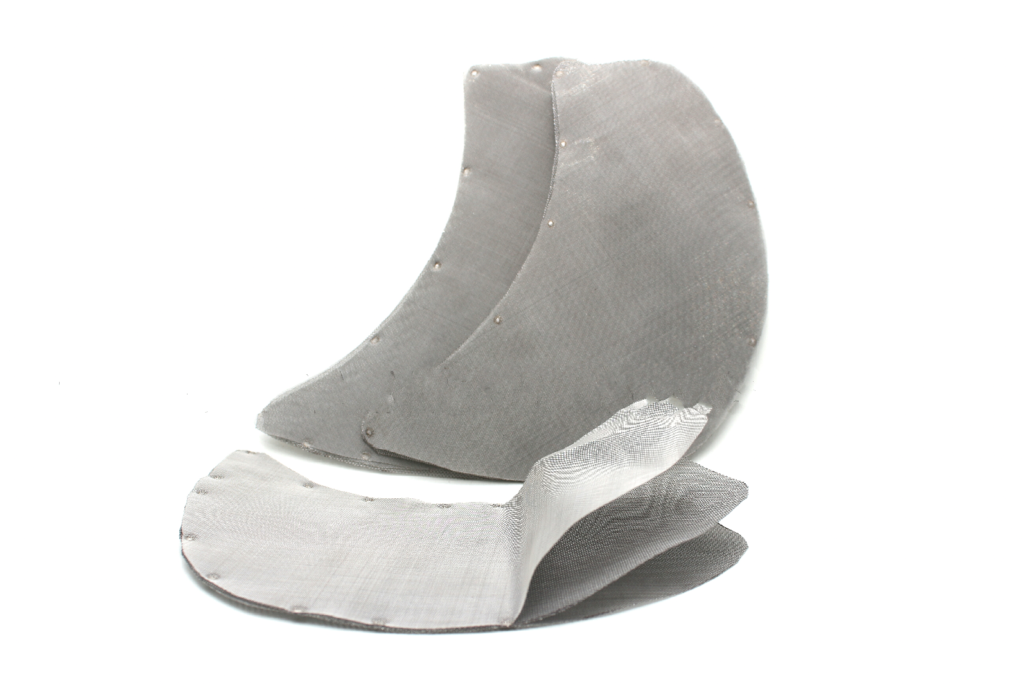 Die set extruder screens are placed at the exit or die of extrusion machines.
They filter contaminants and impurities from molten plastic or polymer material.
Ensure high-quality, consistent product dimensions and surface finish.
Protect the die and downstream equipment from damage.
Available in various mesh sizes and materials to suit different extrusion processes.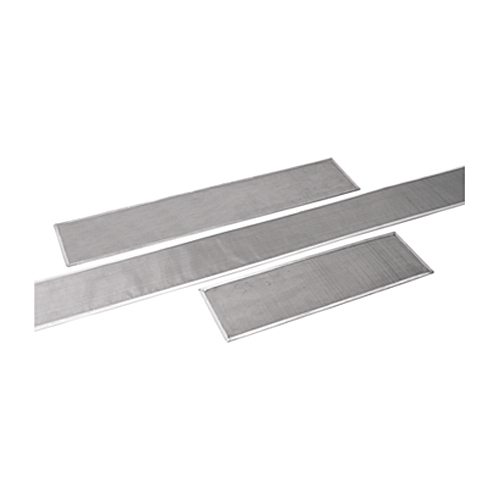 Continuous filter belts are conveyor belts for solid-liquid separation.
They allow liquid to pass through while retaining solid particles.
Used in industries like wastewater treatment, mining, and food processing.
Efficient filtration improves liquid quality and reduces waste.
Customizable to match specific filtration needs and conveyor systems.
Designed for easy cleaning and maintenance, ensuring longevity.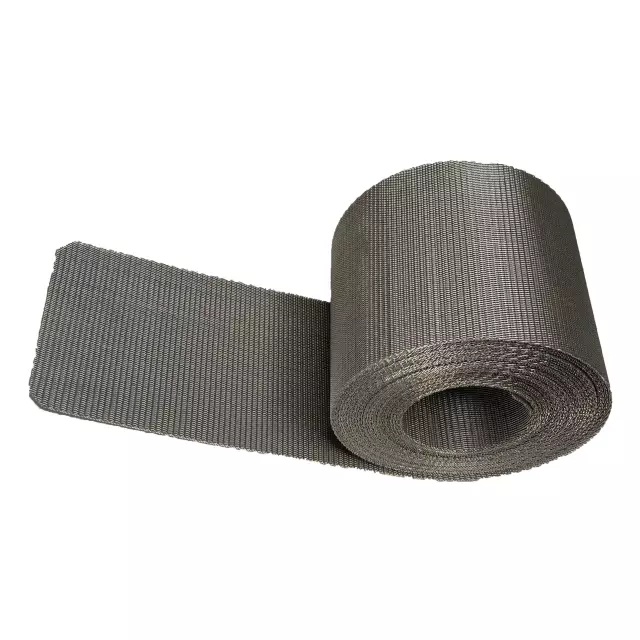 Woven wire cloth is a mesh-like material made by weaving metal wires together.
It is used for filtration, separation, and screening in various industries.
Comes in different weave patterns, mesh sizes, and materials.
Known for its strength, durability, and resistance to temperature and corrosion.
Versatile and essential in applications like oil and gas, food processing, and construction.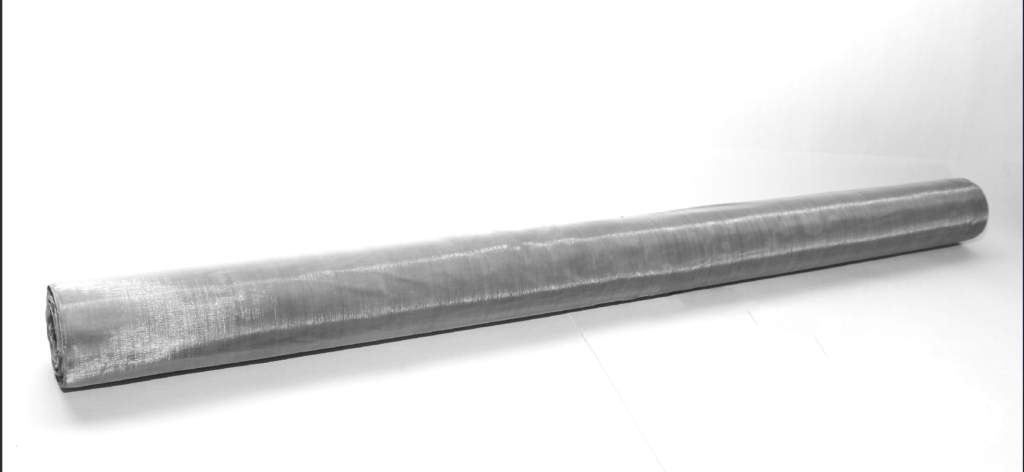 Spin pack filters are used in melt spinning for synthetic fiber production.
They remove contaminants and impurities from the molten polymer.
Ensure consistent and uniform extrusion of polymer, resulting in high-quality fibers.
Regulate temperature and pressure for optimal spinning.
Customizable in mesh size and configuration.
Applied in textiles, automotive components, filtration, and nonwoven fabric production.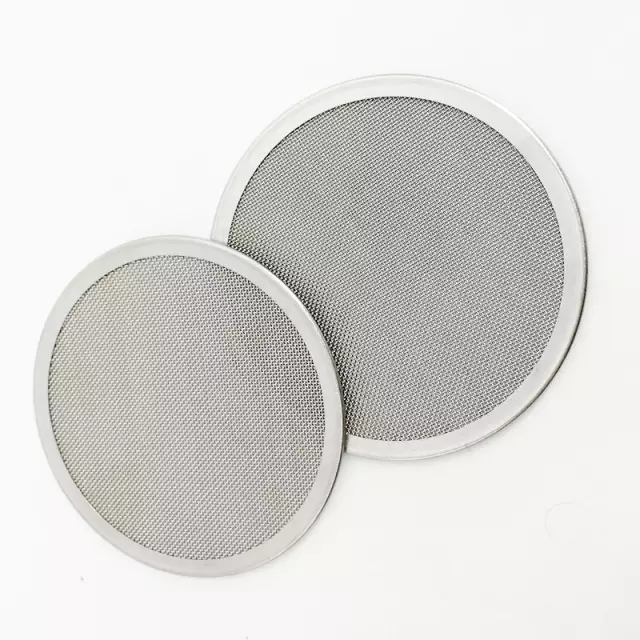 Vibro-vibrating screens are specialized equipment used for particle separation and grading.
They use vibration and oscillation to efficiently sift and classify materials.
These screens are widely used in industries such as mining, agriculture, and construction.
By vibrating at different frequencies, they can separate materials of various sizes.
Vibro-vibrating screens help improve processing efficiency and product quality.
Common applications include sorting aggregates, grading bulk materials, and separating solid particles from liquids.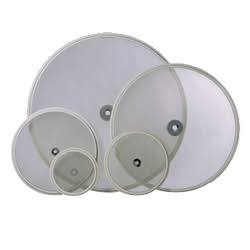 A cylindrical extruder is a type of equipment used in various industries for shaping and forming materials.
It consists of a cylindrical barrel or chamber through which a material, often in a semi-solid or molten state, is forced.
The material is typically pushed through a die at the end of the cylinder to create a specific shape or profile.
Cylindrical extruders are commonly used in plastic, food, and pharmaceutical manufacturing processes.
They are versatile machines capable of producing a wide range of products, including plastic pipes, food products like pasta, and pharmaceutical tablets.
The extrusion process in cylindrical extruders provides precise control over the shape, size, and consistency of the final product.
These machines are essential for mass production and automation in many industries, contributing to product uniformity and efficiency.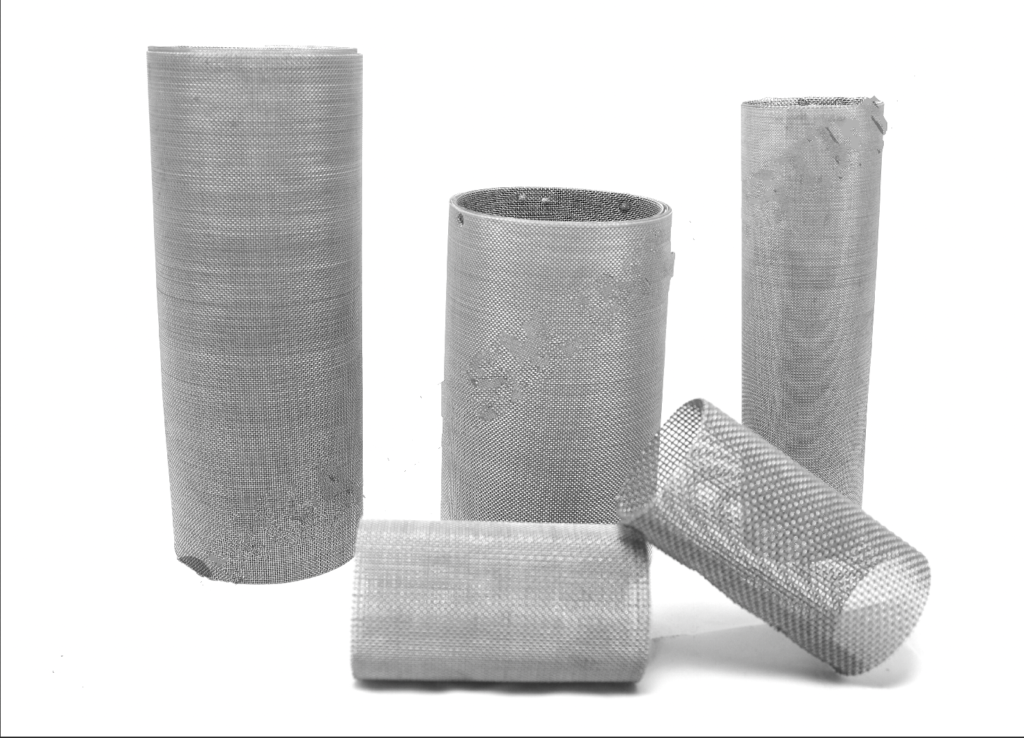 They consist of a circular frame with a woven mesh or perforated plate stretched across it.
Test sieves are commonly used in quality control, research, and material analysis across various industries.
Different mesh sizes are available to suit specific particle size analysis requirements.
Materials like soil, aggregates, powders, and granules can be tested using these sieves.
The sieving process involves passing a sample through the sieve, and particles smaller than the mesh openings pass through while larger particles are retained.
Test sieves play a crucial role in ensuring product quality and consistency by determining the particle size distribution of materials.
They are widely used in fields such as construction, agriculture, pharmaceuticals, and food production for quality assurance and compliance testing.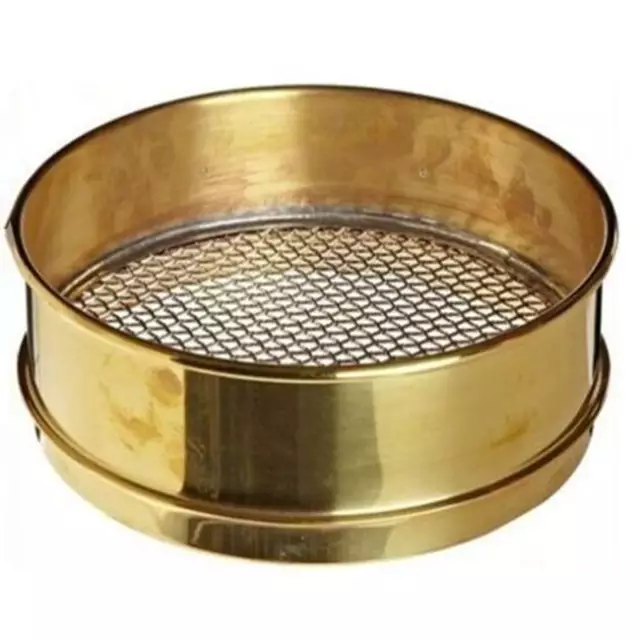 Circular Spot Weld Extruder Screens
Circular spot weld extruder screens are specialized filtration devices used in plastic and polymer extrusion processes.

They feature a circular shape with spot welds or weld points securing the screen material to the frame, ensuring durability and reliability.

These screens are designed to remove contaminants and impurities from the molten plastic material before it is shaped and formed into products.

Circular spot weld extruder screens offer efficient filtration, maintaining a clean and consistent melt flow.

They are available in various mesh sizes to accommodate different extrusion requirements and materials.

These screens are commonly used in industries such as plastic manufacturing, rubber processing, and chemical production to enhance product quality and process efficiency.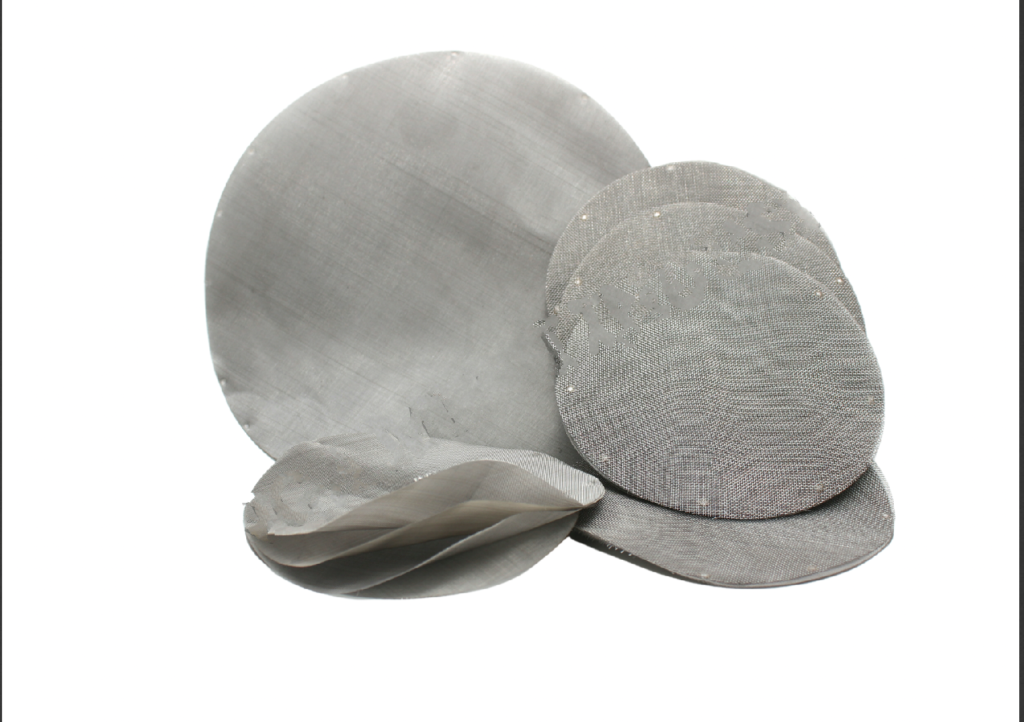 Dom-shaped filters are specialized filtration devices with a unique, dome-like shape.

They are designed to efficiently remove contaminants and impurities from various fluids, including liquids and gases.

The dome shape allows for increased surface area, improving filtration capacity and efficiency.

Dom-shaped filters are commonly used in applications such as water purification, air filtration, and industrial processing.

They come in various materials and configurations to suit specific filtration requirements.

These filters are known for their durability, longevity, and high-performance filtration capabilities, contributing to cleaner and purer fluids in diverse industries.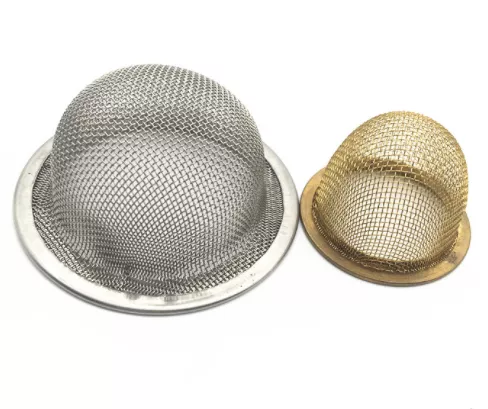 G.I. & Aluminium expanded Metal Mesh ( Racket Mesh) with wire Attached
G.I. (Galvanized Iron) and Aluminum expanded metal mesh, also known as racket mesh, is a versatile material used in various applications.

It is created by cutting and stretching sheets of metal, resulting in a mesh-like structure with diamond-shaped openings.

These meshes are typically manufactured from galvanized iron or aluminum, offering different corrosion resistance properties based on the material used.

The "racket mesh" variation includes additional wires attached to the expanded mesh, providing additional structural support and durability.

G.I. and aluminum expanded metal mesh with attached wires are widely used in construction, fencing, security, and industrial applications.

They offer excellent strength-to-weight ratios, allowing for lightweight yet sturdy solutions in many projects.

The expanded design allows for good ventilation, making it suitable for applications where airflow is important.

These materials are often chosen for their durability, corrosion resistance, and ease of installation, making them valuable in various outdoor and industrial settings.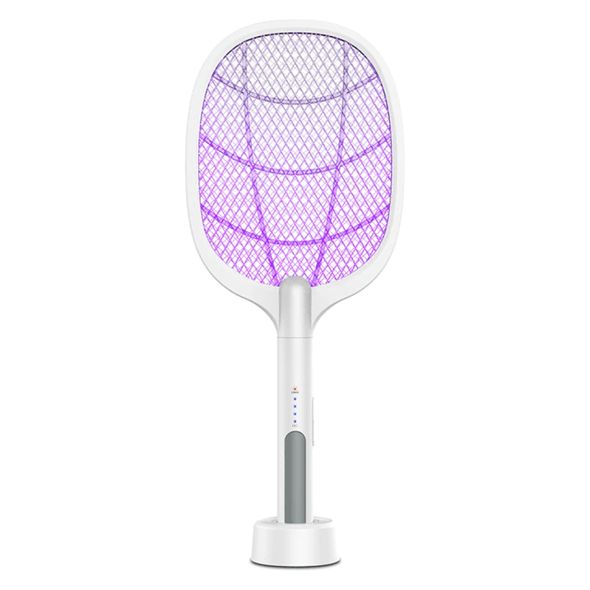 A basket strainer is a filtration device used to remove solid particles from fluids in pipelines.

It consists of a cylindrical or basket-shaped body with a perforated or mesh-lined interior.

Fluid flows through the strainer, and the solid particles are trapped by the perforated or mesh lining.

Basket strainers are commonly used in industrial applications to protect pumps, valves, and other equipment from damage caused by debris and contaminants in the fluid.

They are available in various materials such as stainless steel, brass, and plastic, making them suitable for a wide range of fluids and environments.

Basket strainers are easy to clean and maintain, ensuring continuous and efficient operation in various industries, including petrochemical, chemical, and water treatment.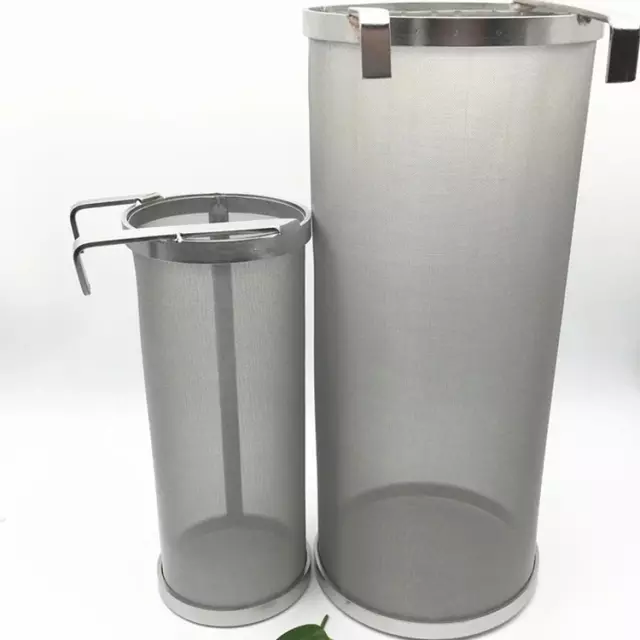 Customized filters are filtration solutions tailored to meet specific industrial or commercial needs.

They are designed and manufactured to address unique requirements, including filtration media, size, shape, and performance specifications.

These filters are engineered to effectively remove specific contaminants or particles from fluids, gases, or air streams.

Customized filters find applications in diverse industries, including automotive, pharmaceuticals, electronics, and aerospace, where standard off-the-shelf filters may not suffice.

Materials, construction, and design can all be customized to achieve the desired filtration efficiency and longevity.

The customization process involves collaboration between the filter manufacturer and the customer to ensure the filter meets exact specifications and performance criteria.

Customized filters offer improved system performance, reduced maintenance, and enhanced product quality, contributing to cost savings and process efficiency in various sectors.